Some people have asked what they can do to help the people of New Xade. These different organizations in New Xade have asked my help to solicit and organize the receipt of donations.
If you do decide to help or participate or even just send a word of encouragement to any of the below organizations, please email me at
lin.sunnyc@gmail.com
first so that I can be aware of your intention. That way things don't get lost or misplaced. Thanks so much.
-----
New Xade Computer Project
I am currently raising funds to provide the Primary School computer lab with 16 desktop computers to teach in school and out-of-school classes. Please consider pledging to this fund by emailing me at
lin.sunnyc@gmail.com
"I, ______________________, pledge to contribute a tax-deductible donation of $ _______ toward the New Xade Computer Program administered through the Peace Corps Partnership Program (PCPP). My email address is: ______________."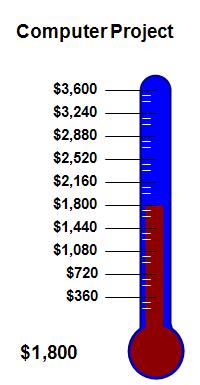 ---
The Botswana Book Project has successfully completed their 2011 donation. New Xade received nearly 15 boxes of books for the Primary School and the Reading Room! To see what you can do to help for next year's shipment, please visit:
There are also some interesting letters from PCV's on the site that could help encourage your volunteerism spirit!
Our School, K'Joe Primary School
, is currently asking for donations for:
Warm Clothes
School Supplies
Art Supplies
Sports Supplies
The School can be reached at:
K'Joe Primary School
Re: Donation
PO Box 182
Ghanzi, Botswana
The Utlwanang OVC Support Group is a Faith Based Organization that exists to provide psychosocial support for OVC's in New Xade and to provide training and raise awareness of OVC issues for Social Workers, Caretakers, and Other Stakeholders. The OVC Support Group is looking for:
Arts and Crafts Supplies for Art Therapy (Crayons, scissors, string for beading)
Recreational Equipment (Tennis balls, rubber balls, pump and pin, pinnies, cones)
Start-up Funding for Beadmaking Materials for Income Generation
The Utlwanang OVC Support Group can be reached at:
African Evangelical Church, New Xade
Re: Utlwanang OVC Support Group Donation
PO Box 235
Ghanzi, Botswana
-----
OTHER PROGRAMS OUTSIDE OF NEW XADE
The Reformed Churches of Botswana
is seeking assistance in cash and/or in kind to assist Orphans in the D'kar Community with material needs. They are running the following projects:
Missionary foster care
Missionary outreach
Piggery, Bakery, Poultry, Farming Project
Arts & Crafts
Brick Making
Sewing (For School Uniforms)
The Reformed Church can be reached at:
Reformed Churches in Botswana
D'kar Congregation
P.O. Box 363
Gantsi, Botswana
Or Contact Dr Chiwawa at:
chawawac@yahoo.com